Sailing Nude to the Channel Islands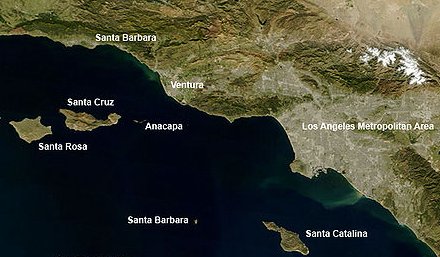 By Peter Connolly
Now that spring is upon us and summer is fast approaching it is time to plan for an active sailing year. I hope that everyone that joined me sailing over the past 3 years has enjoyed my 41-ft sailboat as much as I did. This year I will continue to offer sailing trips and announce the launch of: "Channel Islands Sailing", and my new website: www.CISailing.com.
As the expenses of boat ownership continues to be a struggle, chartering Talisman will allow me to recoup some of the costs. But as I need a few more sailing days to complete an application for a captains license, officially there is no charge for joining in these trips as a guest.
This year's sailing trip offerings will be similar as in the past but expanded both in number and diversity. Here are the descriptions of our sailings:
Option A:
Dock Party and One Hour Harbor Cruise
Channel Island Harbor, Oxnard, CA


Limited on time? Nervous about being on the open ocean? Afraid of getting seasick? Then join us for a harbor cruise. Cruise lengths can be short to well over 4 hours to suit anyone's desires. An entire circumnavigation of Channel Island Harbor, including going out to the breakwater, is 5 miles so there is plenty to see. Morning, afternoon, sunset, or even moonlight cruises can be arranged. For small groups of up to 6 guests, this is a great way to have an intimate celebration.

Our standard harbor sail leaves the dock at 11:00 a.m. and includes a selection of hors d'oeuvres and of course the Champagne, returning to the dock about 2:00 p.m. Sorry, this is a clothed event.

---

Option B:
Half Day Sails

At about 4 Hours, get a taste of open water sailing. Leave the dock at 10:00 a.m. returning about 2:00 p.m. Guests are welcome to take the helm, and join in on sailing Talisman. And as on all of the sailings, I offer basic sailing and navigation lessons if anyone is interested. On most trips we encounter playful dolphins riding Talisman's bow wave. Our journey typically includes a near approach to oil platform Gina, 3 miles from the harbor, for a close up view, Up to 6 guests.

---

Option C:
Full Day Sails

Our destination for day sails is Anacapa Island where usually we choose between three standard trip options. One option is circumnavigating the island where on Anacapa's 'backside' we reduce sail, and drift down wind along the length of the island having a leisurely lunch. If guests would like to get off the boat for a while our choice is anchoring at Frenchy's cove. While on the small rocky beach at Frenchy's guests can explore and imagine living here as Raymond "Frenchy" LeDreau did from 1928 to 1956. Another anchorage that we use in calm conditions is Cathedral Cove. The beach here is postage stamp size, but Cathedral offers great scuba and snorkeling. Also this is a good place to launch a sea kayak exploration of Anacapa Island. All trips include passing by Arch Rock, the iconic symbol of the Channel Islands National Park. ETA back in our home port is 4:00 p.m. Up to 6 guests

---

Option D:
Weekend Overnight Trips

2 and 3 day trips to Santa Cruz Island are a great way to enjoy one of our local treasures, The Channel Islands National Park. Typically we cast off at 7:00 a.m. On 2 day trips our most popular destination is Scorpion anchorage, which we arrive at about 1:00 p.m. Here we have easy access to hiking trails and the National Park visitor center and museum. Being the largest of the Channel Islands, Santa Cruz offers numerous anchorages, some large enough to hold 100 boats, others can only accommodate 1 or 2 boats. Trips of 3 days allow us enough time to explore these anchorages, including snorkeling, hiking and sea kayaking, or just relaxing on deck with a good book. As with most trips we try to arrive back in port at about 4:00 p.m. open to 4 guests.

---

Option F:
Multi-Day Mini Vacations


These longer trips of 4 and 5 days allow enough time to visit the more remote islands of Santa Rosa and San Miguel or Catalina and Santa Barbara. Here is an itinerary of one of my favorite trips, a 4 day to Catalina with an overnight stop at Santa Barbara Island on the return leg.

Santa Catalina

Avalon, at 60 nautical miles it is the furthest destination that we regularly make. At this distance it takes Talisman about 13 hours so be prepared for a long time on the water. Although I have made the passage to Catalina at various times of day and night, my favorite is to cast off at 4 or 5 a.m. Arriving in the late afternoon gives us just enough time for dinner ashore after having safely moored Talisman.

The second day is spent enjoying Avalon and the many activities available here. It can be a very busy place during the summer. There is no place to safely be nude there anymore as sailboats, motor boats, cruise ships, and tourists of every kind swarm its coves and harbors. So instead we will enjoy an endless choice of activities such as: scuba diving, snorkeling, kayaking, fishing, golfing, horseback riding, hiking, biking, shopping, strolling the museum and art galleries, a day at a spa, guided sightseeing tours of the interior and renting golf carts to explore the island on their own. One of my favorite activities is to mix some drinks and take the dinghy for a tour of the harbor. With all there is to do, it makes up for the inability to be nude while here. So come prepared to be dressed appropriately.

Santa Barbara Island

On day three we cast off early and head for Santa Barbara Island, the smallest of the Channel Islands. This island is the smallest (1 square mile) and lowest (only 600 ft above sea level at its peak) of all the islands. Because it is located about 50 miles off the southern California coast visitors there are very rare, so nude hikes to the interior are common. It is also home to a large sea lion rookery and several seabird nesting colonies. The pinkish wild flowers that cover the island are worth bringing a camera for.

Arriving in the mid afternoon gives us enough time to observe the countless seals and sea lions here, and to hike the islands trails. Most of the last day is needed for the return sail, hopefully arriving by 6:00 p.m. Open to 4 guests.

---

Option E:
Santa Barbara and Summer Solstice Parade
3 Day trip, sail from: Channel Island Harbor, Oxnard, CA


The planned cast off time is 7:00 a.m. Friday. With expected light winds for the trip north expect to motor most of the way to Santa Barbara with an ETA of 1:00 p.m. Usually we are able to secure a guest slip in the Santa Barbara harbor, but as they are first come first serve, occasionally we will anchor next to Sterns Warf instead. If at anchor, we will use Talisman's dinghy to row to Sterns Warf.

The rest of Friday afternoon and evening we are free to sightsee and relax in one of Santa Barbara's fine restaurants. All day Saturday Talisman's crew and guests are free to tour, shop, sightsee, and dine at your leisure. If we are in town for the annual Summer Solstice Parade and Festival, we can enjoy and especially festive weekend. Sunday morning after breakfast we cast off about 9:30-10:00 for a smooth downwind sail along the coast back to our home port for an ETA of 4:00 p.m.

Even though these are planned as 3-day trips, if one has limited time and cannot leave Friday morning, consider coming up on the train to Santa Barbara either Friday night or Saturday morning. We will meet anyone arriving by train at the train station on State Street.
---
How to Sign Up
if you are interested in any of the trips described and we will put you together with others who want to do the same trip, and then we will find a date everyone is available. RSVP early by going to www.CISailing.com.If a particular trip fills up you may either be put onto the waiting list or else choose to a different trip. SCNA members get preference on sign-ups. You will be sent a list of recommended things to bring including clothing (it gets cold at night), food, fun equipment (swim mask, snorkle, etc.)

If you have a sailboat also and would like to join us on one of these trips, give us a call also. We'd love to put together a nude regatta this year!
---
SCNA 23679 Calabasas Road Suite 940, Calabasas CA 91302 Messages: (818) 225-2275 Email: scna@socalnaturist.org