April 2012 Calendar
---
<!main table split>
SCNA MONTHLY MEET-UPS

Each month, SCNA hosts a monthly dinner and discussion group at different pizza parlors or restaurants around the greater Los Angeles area. This is a way to introduce new people to naturism and to dispel mistaken impressions that non-nudists may have about us. Anyone with a sincere interest in discussing naturist issues is welcome. This month's Meet-Ups:

Ventura/Santa Barbara: Friday April 13, 6:45PM – 8:30 PM
San Fernando Valley: Tuesday April 10, 6:45PM – 8:30 PM
Pasadena/Glendale: Monday April 16, 6:45PM to 8:30PM
West L.A.: Thursday April 19, 6:45PM-8:30PM
South Bay/Torrance: Wednesday April 22, 6:45PM to 8:30PM


For more information and directions, click here.
---
This month's class
will be held:
Friday April 20, 7:00–8:00PM


NUDE YOGA

This class is especially useful for people who suffer from low self-esteem and poor body image because it is done in a safe, nurturing environment. But it is open to anyone who wishes to discover an entirely new way of looking at your own body, spiritually and physically.

Because people come to yoga with different levels phyical ability and yoga experience, it is important the instructor speak to you personally before you attend your first class. The studio address for the yoga class will be given to those who RSVP in advance and who go through this pre-screening. For contact information, click here.

Where: West L.A. location (near Centinella and Washington). When: Every third Friday of the month.

Fees: The cost for an hour class ranges from $20 to $50 depending on the level of the people taking that particular class and the type of yoga exercise being peformed. You wil be informed of the fee schedule before class begins. Discounts for persons holding a current membership in SCNA.
---
SATURDAY APRIL 21, Noon - to - Whenever
CELEBRATE NUDE EARTH DAY!
AT DEER PARK NUDIST RESORT, DEVORE
TREE PLANTING, POOL, JACUZZI & KAROKE!

• FREE for those SCNA members who are also members of Deer Park (see ad at right).
• $10/person for all other SCNA members and guests. (You must be on the RSVP list.) You don't pay us in advance, you pay at the Deer Park front gate.
• Children under 18 free.


We will begin at the Pavilion area, when we will join in the park's celebration of Earth Day by planting flowers an plants near the Big Pool,
Then spend the afternoon soak in the sunshine in the warm pool and clubhouse Jacuzzi
Dinner Buffet at 6PM extra (about $ 5-7 per person)
Karaoke 7PM to Whenever
Because we are all driving separately, let's meet at the Pavilion at Noon.

Bring a small plant with you for planting (any perenniel will do - something that won't die in the Fall.)
RSVP to the club Message Center at (818) 225-2273. We need a head count by 4/14 so we can give them a list of whom to admit from our club.

There are several overnight cabins for rent, plus RV/Camper hook ups should you wish to stay overnight.

Deer Park is located just off the 15 Freeway 10 mi north of the 210 Fwy. For more info and directions, click here. For overnight reservations, contact Deer Park 909-880-0803 Email: office@dpnrresort.com.
---



Directions to Olive Dell

SUNDAY, APRIL 22, Check-in: 9:30AM
ANNUAL NUDE 5K BURRO RUN
Location: Olive Dell Nudist Ranch, Colton
Entrance Fee: $25
Olive Dell Nudist Park is hosting its annual Nude 5k "Burro Run," open to all who wish to participate. Your SCNA gets you into the park so you can cheer on those energetic enough to run the developed course through the back hills.

More FAQ about the event:

Check-in starts at 9:30am, with the race beginning about 10:15 AM.
Dress code for the race: The actual race is run nude except for socks and gym shoes. Women may wear a sports bra. Be sure to bring a towel in case you want to wipe off or sit down.
Some may choose to walk the race instead of run - there will be a group doing so that you can join.
Spouse and partners may watch, and won't be required to get nude to do so.

There are still very nice cabins at Olive Dell available for the night before the race. Call Olive Dell at (909) 825-6619, and ask for Bobby.
---

Directions to Glen Eden

SATURDAY, APRIL 28
TRAVEL CLUB DISCOUNT DAY
GLEN EDEN SUN CLUB, CORONA
SCNA MEMBERS: $15/person (pay to GE directly)

This event is open to all SCNA members who are not also members of GE through their Commuter Membership program (see ad at right), since those people can go to GE at any time and pay just a $12.50 gate fee.

Travel Day is a monthly event open on a specific Saturday to all non-landed travel club members in Southern California. You MUST show your SCNA membership card at the GE registration office and pay $15 to gain admittance.

Join with members of other travel (non-landed) clubs and enjoy the pool, volleyball, tennis, restaurant, etc., for the entire day! RSVP to (818) 225-2273 is optional but GE appreciates a head count in advance.
---
<!main split adv side bar>
We thank our SCNA advertisers for supporting our efforts. Click link to visit their web site for more information.

JOIN DPNR
THRU SCNA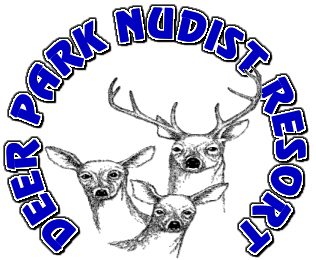 Deer Park Naturist Resort offers a full membership for $50/yr with no gate fees to SCNA members (you must also belong to AANR, TNS, or INF to qualify.) Call SCNA at (818) 225-2273 to take advantage of this great money-saving offer!

JOIN GLEN EDEN
THRU SCNA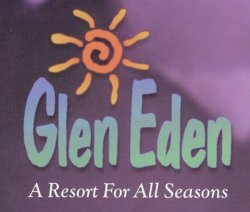 Glen Eden Sun Club
offers a full membership for $57/yr with a $12.50 per-visit gate fee to SCNA members (you must also belong to AANR to qualify.) Call SCNA at (818) 225-2273 to take advantage of this special offer!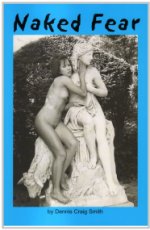 NAKED FEAR
A new book by
Dennis Smith, author of
Growing Up Without Shame
Available now through Ultraviolet Press

TERRA COTTA INN
Named Favorite Couples Getaway in Palm Springs!
(800) SUNNY-FUN
LAGUNA DEL SOL
Visit our extensive resort
the next time you travel to
Northern California!
(916) 687-6550
DEER PARK
Devore, CA
(909) 880-0803
SCNA Card Accepted Here
---
SCNA 23679 Calabasas Road Suite 940, Calabasas CA 91302 Messages: (818) 225-2275 Email: scna@socalnaturist.org

---